Did you know the average person receives over 120 emails a day?  That's why it's so important to make sure yours stands out.
Email still delivers the highest ROI out of all the marketing channels, so it is essential to get it right!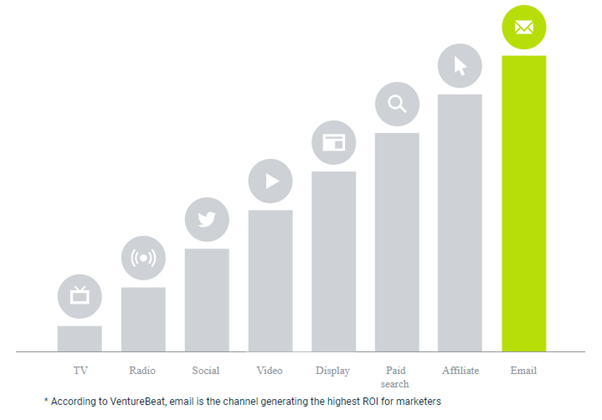 Join us as we look at some of the ways you can boost your open and click-through rate and help improve your ROI.
1. Make it about them, not you
We've all had emails before that basically say "We're company x and our product is great! When can we arrange a call with you to tell you all about it?!"
These emails find their way to the junk folder very quickly.
If you want people to click on your emails, you need to be able to identify their pain points and how your product can help solve them.
For example, if your prospect has a low budget, explain how much money they can save. If they don't have a lot of time, tell them how many hours they can free up a week.
Provide value, and they will be more likely to interact with you.
3. Keep it simple
Hubspot advises the best-performing emails are under 200 words long. If you're sending verse and chapter to your prospects, the odds are they are going to zone out before they hit your call to action.
Keep your email copy clear, short and remove any jargon that may confuse the reader. If in doubt, ask a colleague to cast their eye over it before you hit the send button.
3. Use personalisation
People are getting used to generic emails in the same way they are becoming blind to advertisements online. One way you can make them sit up and pay attention is by personalising your email copy.
Using personalisation can help improve your click-through rates by an average of 14%, and can increase open rates by up to 26% too!
Try including your customer's name in the name and subject line to increase the likelihood of conversion.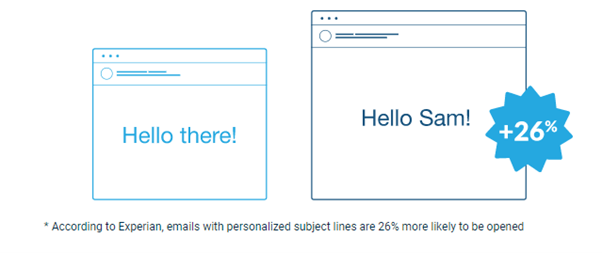 You can even use personalisation to include your customer's company, city and job title.
4. Make your emails exciting
Spending a little extra time to craft an exciting and quirky email can entice your customer to respond.
Start by planning your subject line. Although your subject line isn't a lot of words, it can be the determining factor as to whether your prospective customer opens your email or deletes it. Keep it short, personal and enticing.
Why not try a tool like subjectline.com to grade your potential subject lines before you send?
Once you've decided on a subject line, you need to look at your email copy. Personalise your content to the person receiving the email and offer value. You can also use emotion and humour, so your email stands out amongst the grey and boring content they usually see in their inbox.
Try changing up your emails today and check out the results for yourself!

Want to leave it to the experts? Get in touch with us today to see how we can help you.