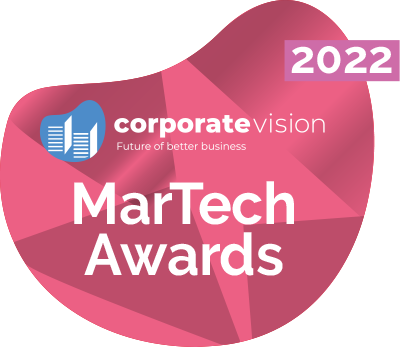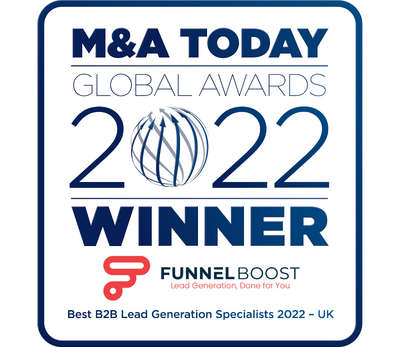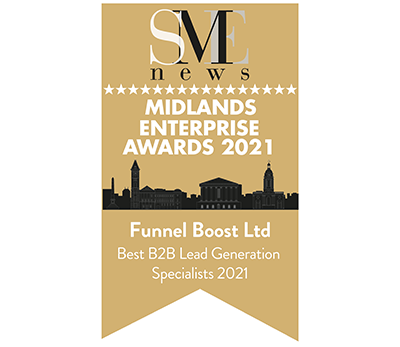 B2B Leads Straight to Your
Inbox
We Prospect So You Can Sell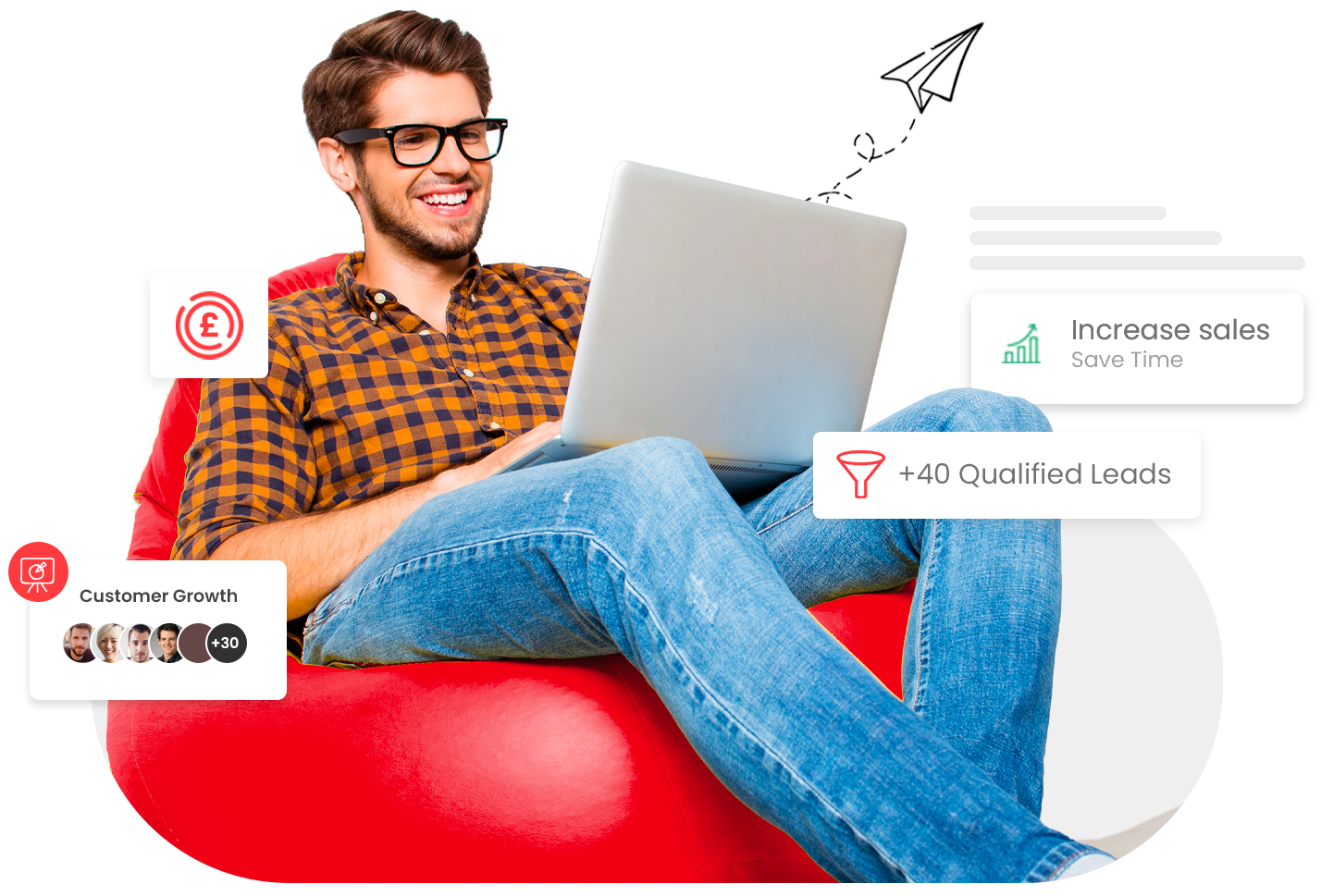 Why Funnel Boost?
Helping Businesses Grow
The Funnel Boost team are lead generation specialists that generate a consistent stream of qualified B2B leads for you so you don't have to.
Using Funnel Boost saves you time and money and enables you to focus on closing sales and providing the best possible customer service.  Bottom line, we give your sales funnel a BOOST by providing good quality top of funnel leads.
A Process That Drives Results
Every Step is Critical
Perfect Targeting
Exact Match to Your ICP
Using a meticulous range of search criteria to identify your perfect clients and the latest AI and machine learning technologies to match these with named contacts from almost any industry and location around the world.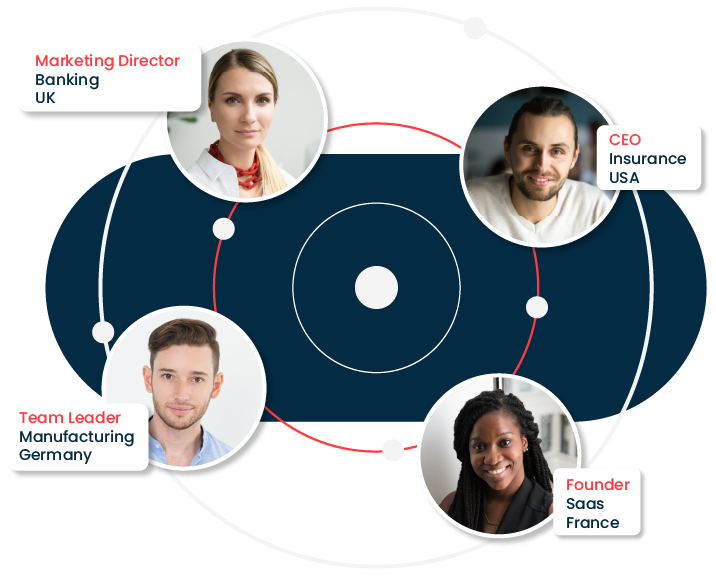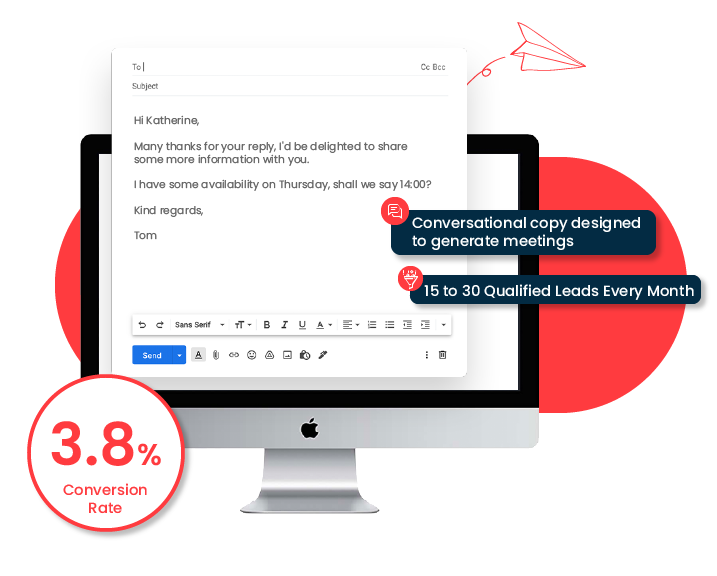 Copy that Converts
Hand Written By Expert Copy Writers
With experience crafting thousands of emails, Funnel Boost knows what works and what doesn't!  Enticing subject lines and well written copy can be the difference between a campaign being a huge success or an outright failure.  Utilising the latest tech wizardry, every email we send is unique, hyper personalised and perfectly timed.
Emails that Get Delivered
+98% Deliverability
The best in class infrastructure and double verified email addresses ensure that the maximum possible open rates are achieved. Reaching the inbox is vital in maximising the response from any campaign. If it doesn't get seen then they can't reply!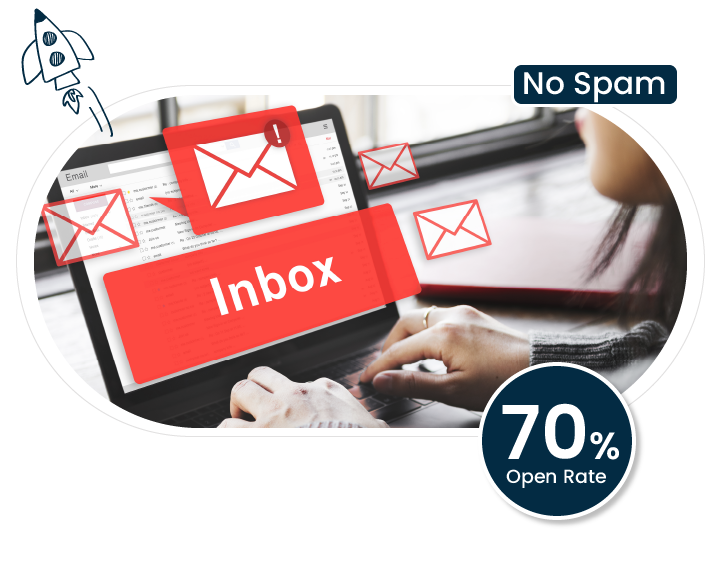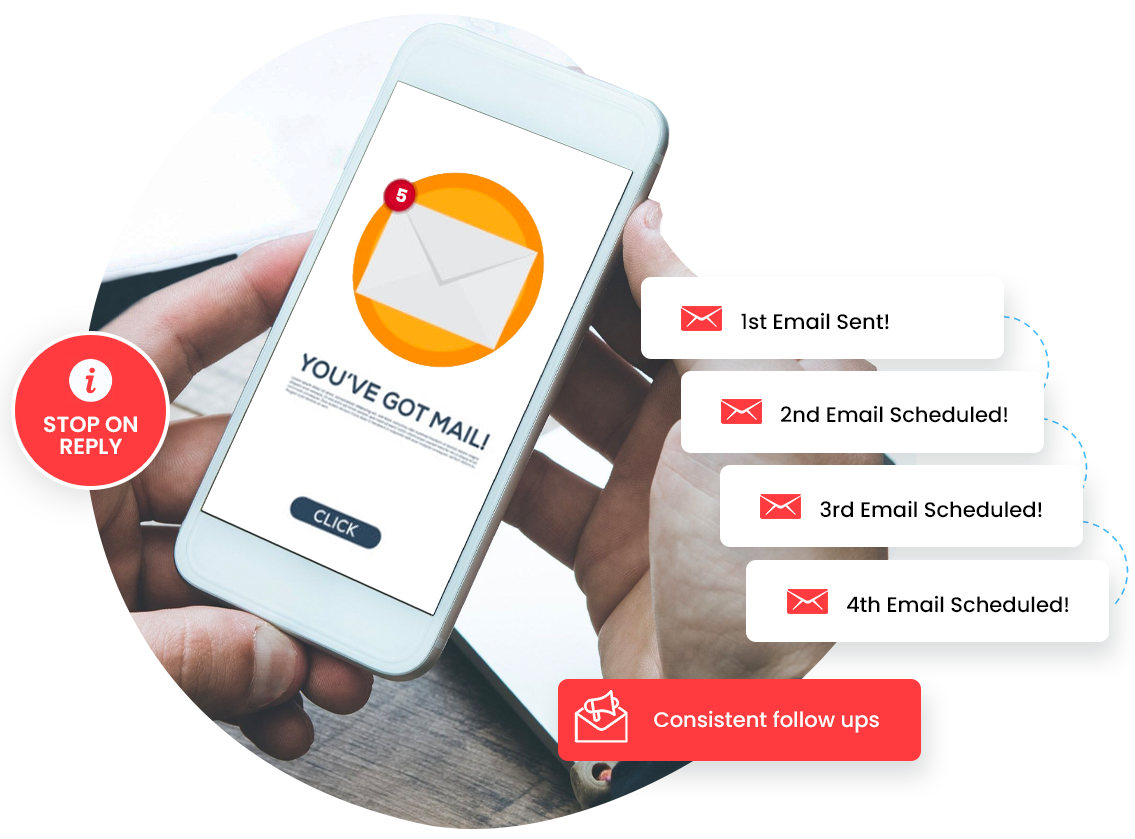 Clever Sequencing
Consistency and Perfect Timing
Successful marketing funnels require regular and well timed touch points to ensure maximum response rates whilst maintaining brand integrity.
The latest AI technology ensures that all contacts are made at the best possible time, with unique follow up sequencing that remains natural and provides a seamless chain of communication.
Lead Nurturing And Follow Up
Manual Replies by Our Team
Our team (yes humans!) of highly skilled email nurturers monitor and review every single email response. Replies are responded to individually where required to nurture them through to lead or to identify those which are not truly interested or qualified.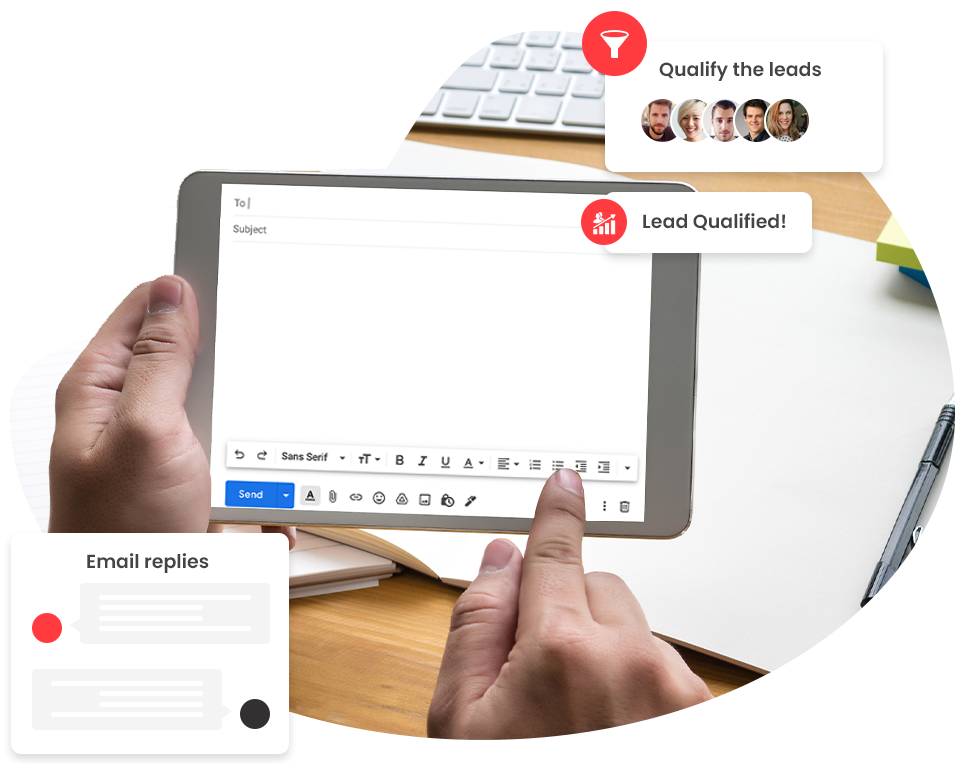 Let Our Work do the Talking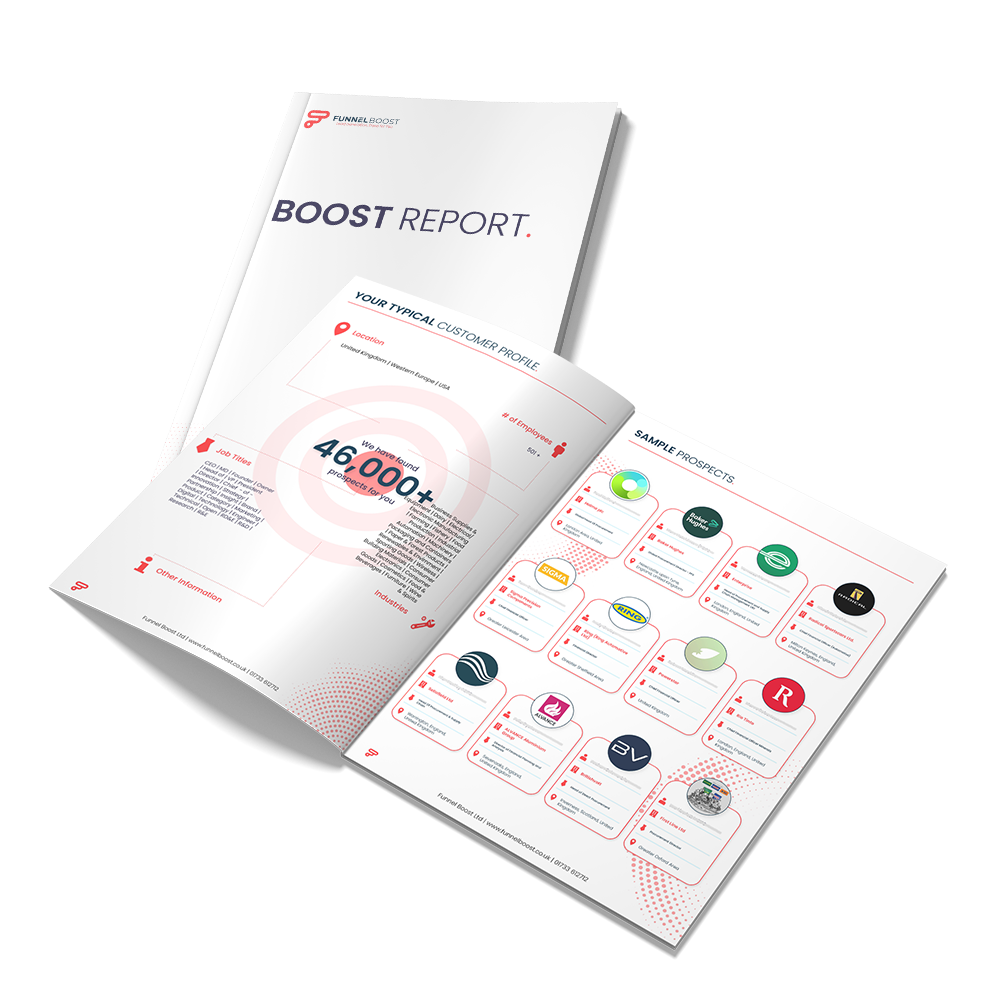 Get a FREE Boost Report Now
A Boost Report shows you how many prospects we can find which match your ideal customer profile, how many leads we should be able to generate for you and what that means for you in terms of return on investment.
What Will You Get?
A real sample of up to date prospects that match to your ICP

The total number of prospects that match your ICP

The number of leads we estimate we can generate for you

Your ROI from each campaign
Case Studies
Some of Our Recent Successes Stories
Why Work With Us?
We've Generated Leads From Some of the Largest Companies
B2B Lead Generation Insights
Read Our Top Tips on How To Generate Qualified Leads